Name: Samuel Salinor
Age: 16
Gender: Male
Alignment: Neutral
Appearance: Samuel wears a dark grey t-shirt and black jeans. He is 6'6" and 280 lbs. He has a brown complexion and highly muscular build.
Description of Weapon: "Colobos" A massive twin headed double axe that can split into dual axes with which he can wield. When split, each turn into a sawed-off double barrel shotgun pistol. Also, they are specially built to channel his aura, but only in melee form.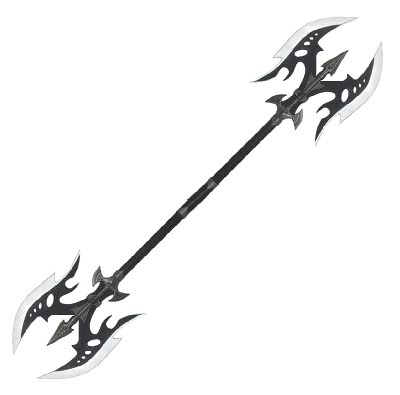 Aura: Removes color when 'lit'.
Semblance: Anti-Aura, cancels out other aura's it comes in contact with, draining itself as much as it drains the other aura. Notably, if he touches someone else's aura, it drains both auras at a drastic rate for as long as they are in contact.
Anything Else: Samuel has a very large amount of aura (a little more than Jaune).


Last edited by CoolMusette on Mon Feb 02, 2015 11:09 am; edited 3 times in total